COMPANY PROFILE
Autofina was founded in 1994 with an aim to fulfil the growing need of Indian automobile sector in the field of painting of plastic parts. Today, Autofina is one of the leading global automotive component manufacturer and specialty coating supplier of body and chassis parts to commercial vehicle, passenger car and motorcycle segments in India. Autofina, is on an exponential growth trajectory with targeted sale of INR 1 billion in Fy 2020-21.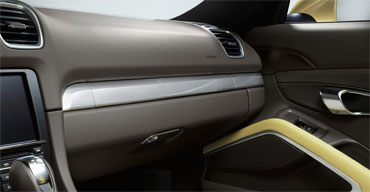 Autofina offers products and services incorporating the sat-of-the-art technology perusing Global standards on environment, health and safety along with best standard on quality as whole. The company is an ISO-9001-2015 certified organization.
Presently leading OEMs and auto industries like Tata Motors, Force Motors, VE Commercial, TACO Group, TATA Ficosa, Supreme Industries, Varroc Group, Lumax, Rinder, Pricol, Alpha Foam, Bright Autoplast etc are major customer of Auofina. We believe in pioneering excellence, enriching partnerships and building relations. Today, we are a preferred partner to a host of clientele not only in Indian business but also for their international markets. Our manufacturing facility is strategically located providing proximity to the key customers offering quick solutions and service support that reduces customer response time.
OUR VISION
By 2021, We aspire to be An INR 1 Billion company in the field of Plastic molding and Specialty surface coatings for plastic and metal parts with core business in Auto-components and consumer electronics components.
Among the top 2 players in Water transfer printing in India.
Among the top 5 players in Liquid spray painting in Western Maharashtra zone.
The fastest growing player in our core sectors by achieving sustainable financial performance and delivering exciting innovations.
OUR MISSION
Bring leading edge technologies to the mainstream markets with high quality, cost competitive solutions with speed, agility and creativity.
By delivering customized solutions with superior service.
Fostering an environment that empowers employees and encourages the pursuit of excellence.
We innovate mobility solutions with passion to enhance the quality of life.
We will challenge conventional thinking and innovatively use all our resources to drive positive change in the lives of our stake holders and communities across the world.
OUR CORE VALUES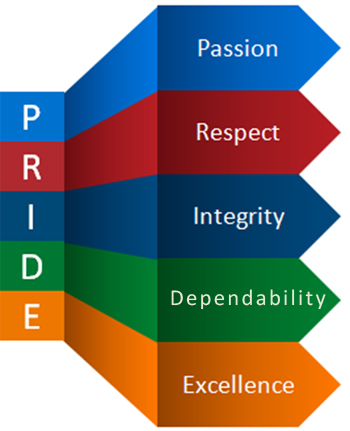 Do what you love, and love what you do.

We are passionate about the success of our customers, our employees, our consultants and our communities. We have passion for encouraging innovation and bringing forth new ideas and solutions.

Treat one another with respect.

Treating others with dignity and respecting all opinions and views not only fosters collaboration, but is the foundation of our one-team environment.

Conduct all dealings with integrity.

We will not compromise on our high standards of professional ethics, honesty and transparency in all interactions with our clients, suppliers, consultants, and each other.

You can rely on us ! What we say, we will DO!

Our Experience, Professional Knowledge, standards and success, is the key to our ability to build customer trust and confidence by providing consistent high quality and responsive services.Being dependable is what brings our clients back

Be the best and give the best.

We are committed to building leadrship and talent that demonstrates and promotes excellence in what we do every day. We focus on the best service and results for our internal and external clients. We are always ready to innovate, embrace change and evolve to reach new levels of excellence.
Quality Objective
We at "Autofina" are committed to comply with the requirements of the quality management system and sustainable quality improvement to fulfill the needs our customers. We are dedicated to continually improve our system processes and quality management system through involvement of the entire organization and all its stakeholders.
Our Team
Team work is essential for the success and growth. We are supported by a team of highly skilled and experienced persons, who carry thorough knowledge and immense expertise in their area. Professionals working with us have clear idea of the technicalities involved in rendering the services. They act as a guiding souls to the clients and assist them with new ideas and innovative techniques. Besides, they maintain healthy communication with the clients and comprehend their needs and preferences. Their support has enabled us to win over the trust and faith of our customers by offering them reliable services.